Luxury chauffeured transportation services for
Pickup To/From DTW Airport
Welcome to Detroit Airport Metro Limo, your premier choice for top-notch airport transportation services in the vibrant city of Detroit. With our unparalleled collection of premium vehicles and unwavering dedication to providing an extraordinary experience, we are poised to take your travel journey to unprecedented levels of luxury and sophistication. Regarding reliable and comfortable airport transportation, we are your go-to provider. Whether you're arriving at or departing from Detroit Metropolitan Wayne County Airport (DTW), our team of professional chauffeurs is ready to ensure your journey is smooth, stress-free, and on schedule.
At Detroit Airport Metro Limo, we take pride in offering a diverse range of services tailored to meet your specific needs. Whether traveling for business or pleasure, our Detroit town car service provides a sophisticated and elegant transportation solution, allowing you to arrive in style and make a lasting impression.
Our Detroit Metro Black Car service is the epitome of refinement for those indulging in luxury and sophistication. With a fleet of meticulously maintained black cars, we offer a seamless and stylish transportation experience, making every moment of your journey unforgettable.
Our DTW Black Metro Town Car service is designed to cater to discerning travelers who value privacy, comfort, and exclusivity. Whether you're a business executive attending important meetings or a leisure traveler seeking a VIP experience, our black-town cars will surpass your expectations.
Regarding airport transportation, Detroit Airport Metro Limo is your trusted partner. Our DTW Airport Metro Town Car service ensures a seamless transfer between the airport and your desired destination. With our professional chauffeurs, well-appointed vehicles, and unwavering commitment to punctuality, you can trust us to deliver a truly exceptional travel experience.
Experience the excellence of Detroit Airport Metro Limo for yourself. Book your airport transportation with us today and discover the convenience, reliability, and elegance that sets us apart. In the vibrant city of Detroit, we eagerly await the chance to earn your business and establish ourselves as your go-to provider of transportation services.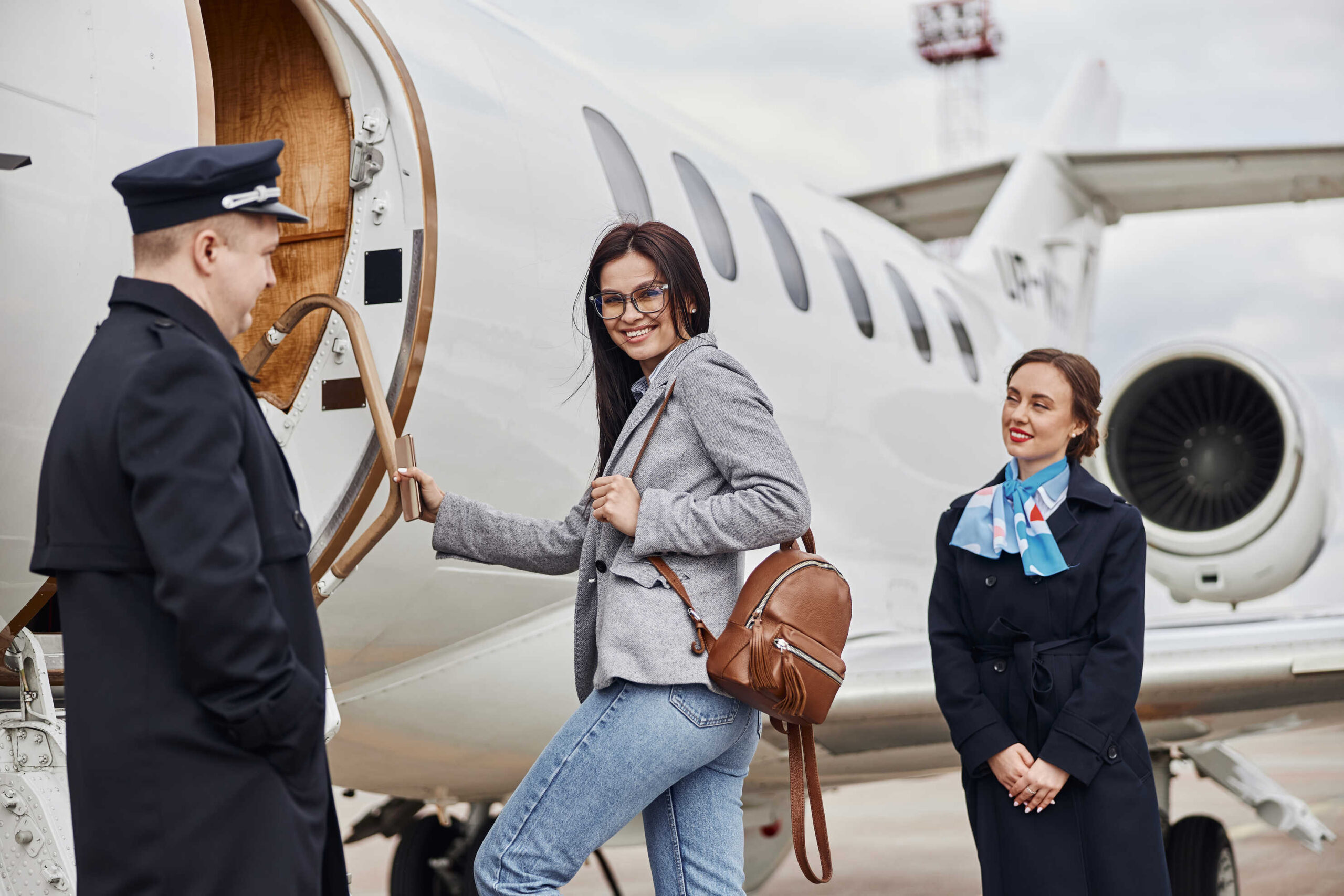 At Airport Metro Limo, we proudly offer exceptional transportation services at various airports throughout Michigan. Whether flying in or out of the Great Lakes State, our reliable and professional team can assist you with airport transfer needs.
Among the airports we serve in Michigan are:
Detroit Metropolitan Wayne County Airport (DTW): As the largest airport in the state, serving millions of passengers each year, we understand the importance of seamless transportation to and from DTW. Our dedicated chauffeurs are well-versed in navigating the airport's terminals and traffic, ensuring a smooth and efficient journey.

Gerald R. Ford International Airport (GRR): In Grand Rapids, GRR is a major gateway to West Michigan. Our experienced drivers are familiar with the airport's layout and can provide you with a comfortable and hassle-free transfer to your desired destination.

Bishop International Airport (FNT): Nestled in the heart of Flint, Bishop International Airport offers a convenient choice for travelers exploring the neighboring regions. Our reliable airport transportation services ensure you arrive at your destination safely and on time, allowing you to focus on your journey.

Capital Region International Airport (LAN): Serving the Lansing area, LAN offers domestic flights and convenient access to Michigan's capital city. Our professional chauffeurs are well-acquainted with the airport's procedures and can provide you with a stress-free and luxurious transfer experience.
No matter which airport you choose for your travel needs in Michigan, Airport Metro Black Car is dedicated to delivering exceptional service. Detroit Black Cars' relentless pursuit of excellence aims to surpass your expectations, guaranteeing a smooth and luxurious journey from the moment you disembark to your ultimate destination.
Experience the convenience, reliability, and elegance of our airport transportation services in Michigan. Book your airport transfer with Airport Metro Limo today and enjoy an exceptional travel experience.